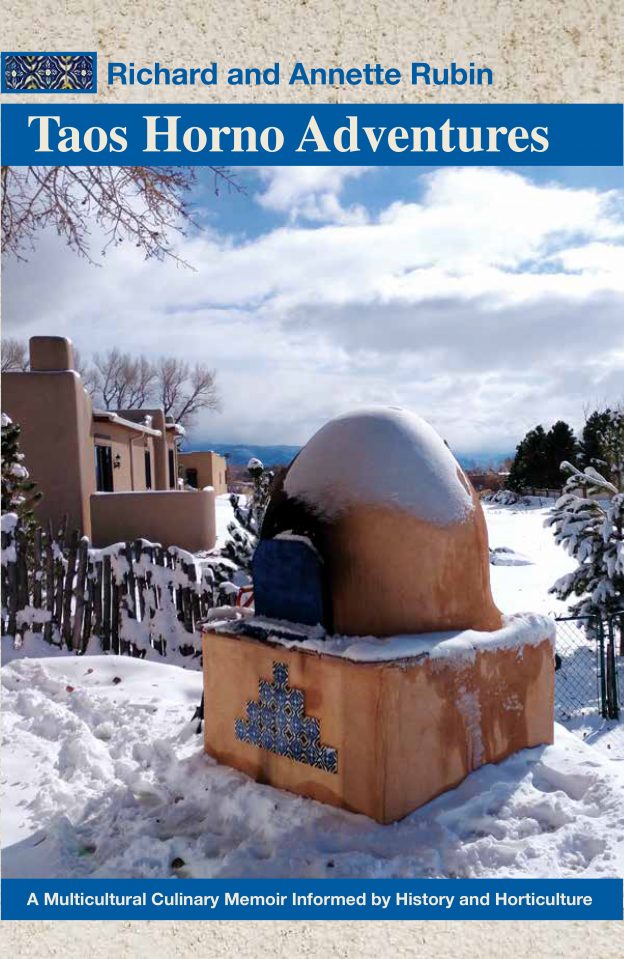 Taos Horno Adventures
A Multicultural Culinary Memoir Informed by History and Horticulture
Non Fiction
6x9 inches
194 pages
$17.95
ISBN 978-1733448352
From the view of a retired physician and educator spouse, we share many life stories from over fifty years' experience with the diverse cultures of Taos, living the shared cultures rather than just observing.
The organizing theme is our new horno beehive oven that has enabled us to engage in new and old cultural practices. Extensive research and the participation of dozens of people yielded description of 90 recipes that combine home grown produce, community sourced ingredients, and horno influence.
Each recipe has been done by us recently, and the results are described. The twelve chapters discuss horno  anthropology, our modern creation, elk and pumpkin harvesting, off the hoof meats, sourdough creations, smoking fish, baking with local rye, Pueblo blue corn cultivation, diverse culture breads, various fowl feasts, multiple gifts from the garden, ancient beehive oven recipes, and local fruit delights. Thirty-four photos, a Recipe Index, and nineteen References are included.
The book and proceeds are dedicated to the multicultural mission of the Millicent Rogers Museum. It is a work of craft, community, and philanthropy.