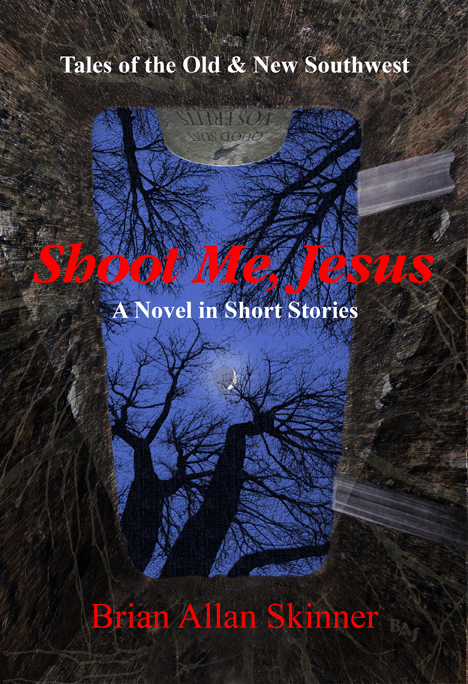 Shoot Me, Jesus
Tales of the Old & New Southwest: A Novel in Short Stories
Fiction
6" x 9" (15.24 x 22.86 cm)
222 pages
$14.95
ISBN 978-0998680743
Shoot Me, Jesus is a "novel in short stories," what writer Jane Lawless called "erotic magic realism with a Southwestern spiciness." Humor is an essential element of each story. The eleven linked tales move forward and backward in time in the manner of flashbacks and foreshadowing in a novel, though the plots are always character-driven. It is their realizations, insights, and inner changes that move the collection along.
While the characters retain their essences from story to story, the details of their lives, from their occupations to their sexual proclivities, change with each story. Their identities are malleable, yet who they are remains consistent. They develop by a process of accretion, a slow accumulation of personality traits.
The author wondered how things might have turned out for the protagonist if he liked men instead of women, or was poor rather than comfortable. A mere ten seconds can mean the difference between life and death. The smallest event can have enormous repercussions down the road, a kind of "butterfly effect" on a human life. Those are among the concepts explored in this anthology of short stories.
Also available in Kindle eBook and Audio format on Amazon
https://www.amazon.com/reader/B07DV2YM3X
Audio Book edition on Audible.com and iTunes
https://www.audible.com/pd/Fiction/Shoot-Me-Jesus-Audiobook/B07G3K7GZM
https://itunes.apple.com/us/artist/brian-allan-skinner/1423599104