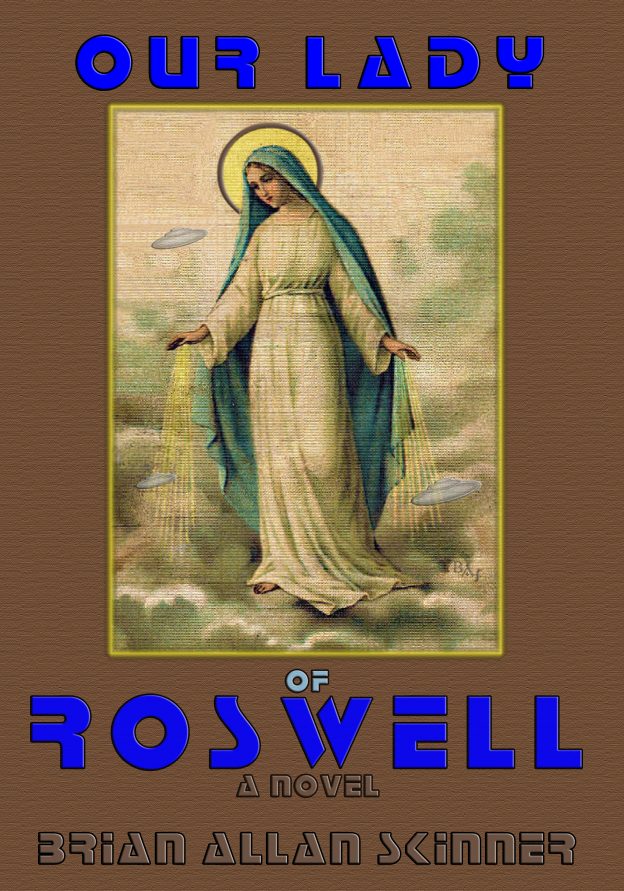 Our Lady of Roswell: A Novel
Fiction
7 x 9 inches
348 pages
$17.95
ISBN 978-1733448345
In the final years of World War II, the Blessed Virgin Mary appears to Roswell, New Mexico, teenagers Antonio and Sixtus. She entrusts them to deliver a letter to a scientist working on the Manhattan Project at Los Alamos.
When Antonio's Tio Nicolás dies, he leaves his house to his nephew and his mejor amigo. Antonio and Six discover their strong physical attraction to each other while wrestling in the Rio Grande. Their erotic love is in conflict with both the teachings of the Church and the norms of society at the time.
Through Dr. Richard Feynman, the physicist from Los Alamos, the young men learn of the impending arrival of faraway visitors to whom they will represent Earth as ambassadors.
Santa Madre pays the young men several more visits before they enlist in the army in early 1947. Stationed at Roswell Army Air Force Base, they are firsthand witnesses to the famed U.F.O. crash.