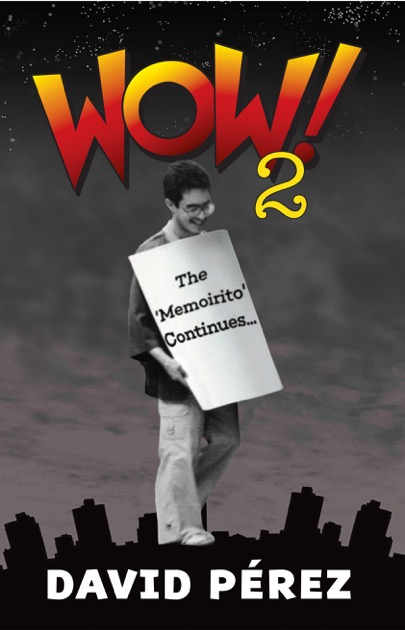 Wow! 2
The Memoirito Continues...
Memoir
5.5" x 8.5"
146 pages
$10.00
ISBN 978-0986270680
In "WOW 2: The Memoirito Continues," David is in high school, a top student and athlete. But as the tumultuous 70's set in, David is pulled by partying and getting high, until a brush with the law and pigeons in his South Bronx neighborhood forces him to re-think his priorities.
David writes his first short story, learns about Marxism via the economics of his shirt, graduates, and ends up becoming a young father, a detour that leads him to join the U.S. Navy. Ten months later, David is back in New York, where he becomes a radical political activist, and is schooled in the "university" known as the mailroom. The book ends with David and his friends back in the South Bronx, sharing lives linked by culture, neighborhood, work, family, and a commitment to revolutionary change.
Full of the author's trademark use of humor and sharp dialogue, WOW 2 is another addition to the multilayered Latino experience, a book that entertains, educates, and enlightens, with timely lessons about what "being smart" really means.