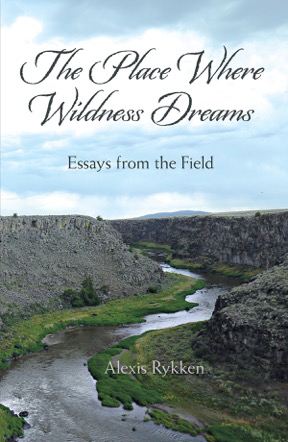 The Place Where Wildness Dreams
Essays from the Field
Non Fiction
5.25" x 8"
296 pages
$15.00
ISBN ISBN-13: 978-0692323403
The Place Where Wildness Dreams enters Earth's dream, offers a new sensibility of who we are as part of an integral community, and opens our minds to the consciousness of the natural world.
All the world is here — from Bear to Rabbit, from Jaguar to Pica, from Mountain to Valley. The beings of the desert, the prairie, the forests and skies all reside with us, in a place that is both "out there" and within. The distant is brought near. And that which is too close to see is made visible. As a reader, you join the author's innate sense of journey…and you find in your own gypsy soul that this journey is not one you are just starting, nor will it end with the final page.
Blurbs
"We are honored to include Alexis as a featured thinker in residence in the Thinking Wilderness Project, and invite you to travel, through her words, into the wilds of your imagination and then perhaps into wilderness itself."
—Anita McKeown & Claire Coté, Creative Directors,
Thinking Wilderness Project LEAP
(Land, Experience and Art of Place), www.leapsite.org