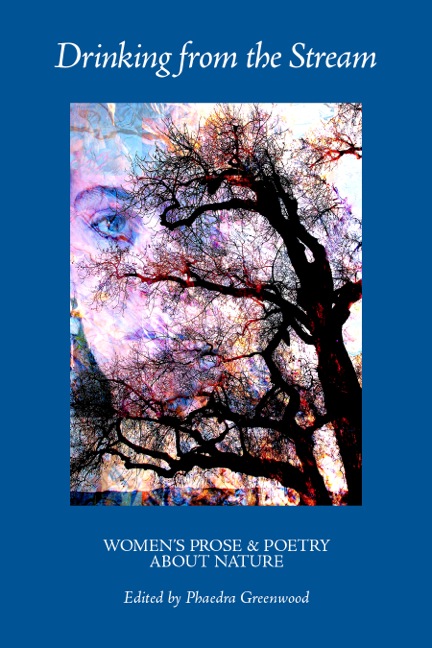 Drinking from the Stream
Women's Prose and Poetry About Nature
Creative Non Fiction
6 x 9
248 pages
$15.00
ISBN 978-0615916873
A collection of real life episodes, poems and essays from women who view nature through the lens of their experience. This book will transport the armchair traveler to the far reaches of our globe to recount heroic, sometimes Quixotic, but always fascinating accounts of the search for solitude and spiritual renewal.
Works from the following fabulous authors are included:
Christine Autumn, Erin Bad Hand, Susan Berman, Virginia Black, Paulle Clark, Pema Chödron, Abbie Conant-Osborne, Lyn Crowl, Linda Fair, Morgan Farley,Natalie Goldberg, Phaedra Greenwood, Christine Hemp, Terry Lukas, Pat McCabe, Barbara Mor, Christina Nealson, Meg Scherch Peterson, Michele Potter, Jennie Ratcliffe, Hilece Rose, Mary Sojourner, Elaine Sutton, Karen Vargas and Juanita Velarde.